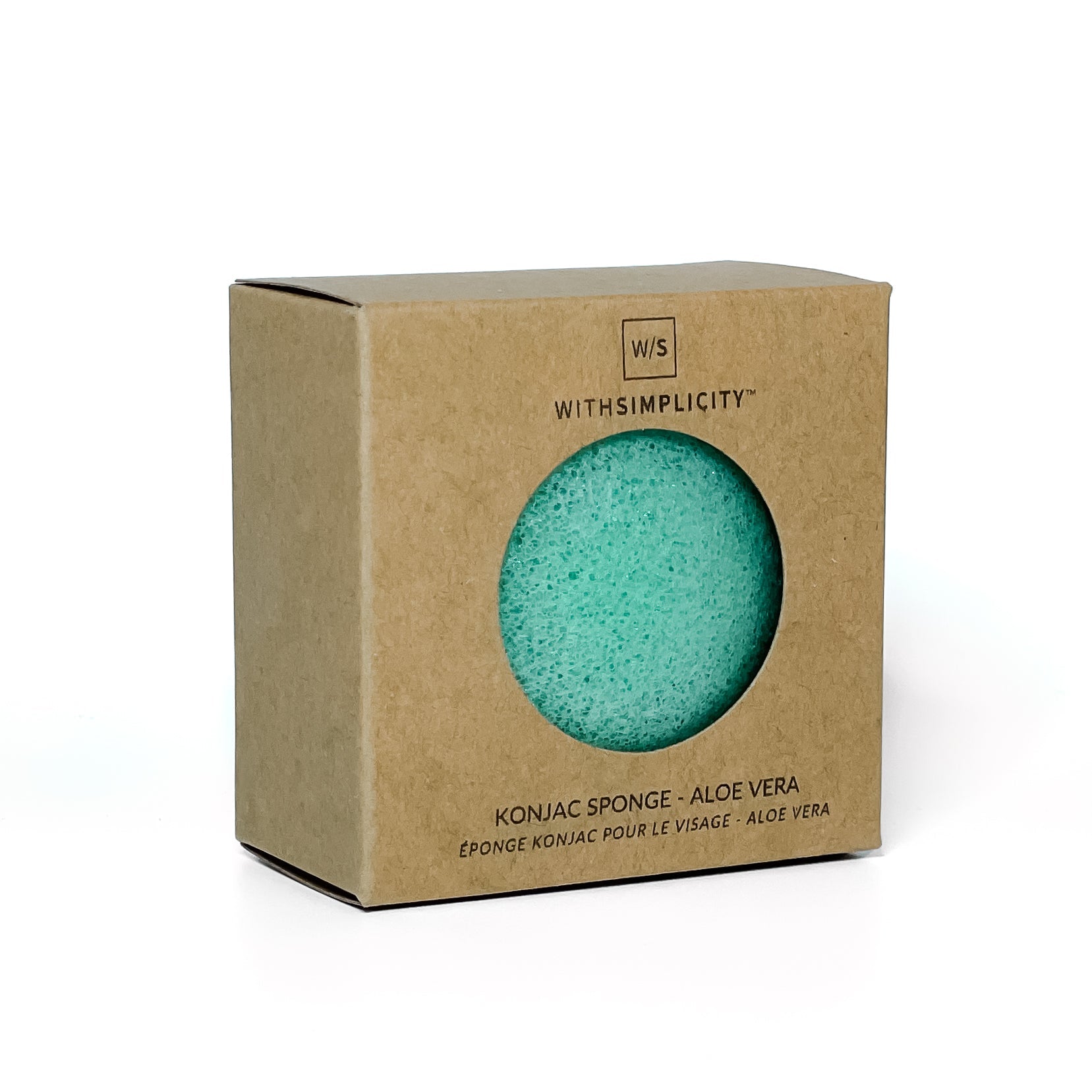 Konjac Face Sponge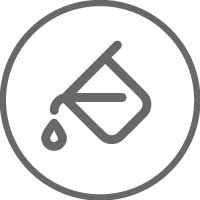 Dye + Artificial Color Free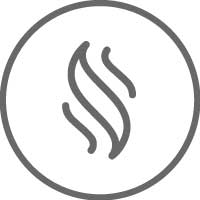 Fragrance Free
Sale price

$8.00 USD
Regular price
(/)
---
Konjac Sponges are highly absorptive, gentle exfoliators. When the sponge is saturated with water, its surface is covered by an aqueous layer which forms a barrier between the sponge and the skin. Hence, the skin is never in direct contact with the fibers. This greatly reduces the risk of any skin damage or irritation from excess exfoliation. For this reason, Konjac Sponges are also great for individuals with sensitive skin.
The aqueous layer of the sponge is slightly alkaline, which balances the pH of our skin and effectively cleanses away oil, dirt, and blackheads from pores, even in the absence of soap or cleanser. 
100% natural konjac fibers

Vegan

Biodegradable

No chemicals additives

Deeply cleanses to remove excess oil, blackheads, dead skin cells and dirt

Gently and effectively exfoliates skin resulting in smoother and softer skin texture

Nourishes and hydrates skin

Balances pH level of skin (which is important in keeping your skin blemish-free!)
Aloe Vera - For Calming Skin

Bamboo Charcoal - For Acne-Prone Skin and pulling out toxins

Comes with one sponge and string to hang the sponge by. Color of sponge may vary slightly.
Wet sponge and use in circular motions with one of our Foaming Face Washes. Rinse sponge after each use (do not wring) and hang to dry. Re-hydrate sponge in warm water before each use.

Replace every 2-3 months.
Choose options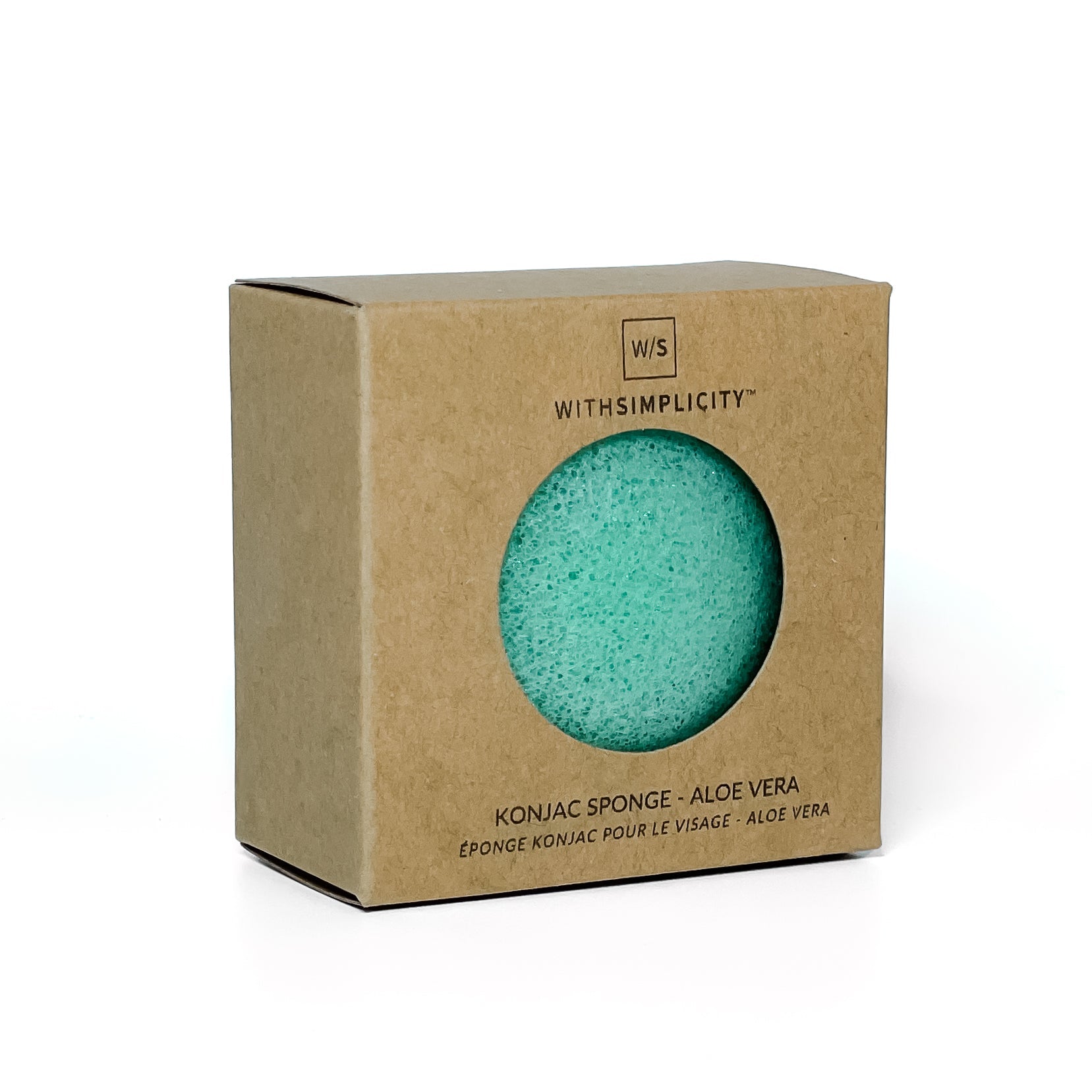 Loving it!
I purchased the charcoal sponge and I am loving it! I have a noticed a difference in the feel of my skin and my pores as well. This product is amazing!
Gentle, great for sensitive skin
If you have sensitive skin, this is a wonderful tool to wash your face with! I use this with the charcoal bar soap or the foaming face wash. Super gentle, cleans the makeup off your face and cleans the skin well.
I'm very pleased
I'm very pleased with the results. My Konjac Facial Sponge and Charcoal Face Bar arrived last week and after only a few uses, my skin tone looks and feels much better. The large pores are no longer noticeable. Wow!
New product and LOVE it!
So this was a new product to me and is something I use daily if not every other day in the shower on my face. I also use this to take off my masks too! It also has lasted me forever, I feel like I am going to have this Sponge for at least 4-6 months!
Amazing
I wasn't so sure about this at first...But after my first use, I'm hooked!! I ended up buying one for my husband. I use it a few times a week and it really helps to exfoliate (without being harsh) and my skin feels AMAZING afterwards. Give it a try. You won't be sorry.