Micro Exfoliator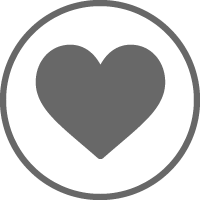 Cruelty Free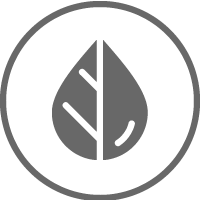 Sulfate, Paraben & Phthalate Free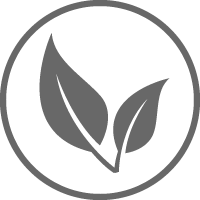 Vegan
Made in USA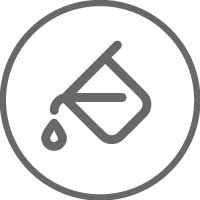 Dye + Artificial Color Free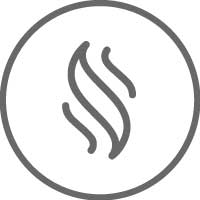 Fragrance Free
Sale price

$24.00 USD
Regular price
(/)
---
Our Micro Exfoliator gently exfoliates and deep cleanses the skin to leave it looking bright, refreshed, and rejuvenated. With a blend of natural ingredients like kaolin clay, apricot kernel powder, and green tea extract, this product effectively removes impurities and dead skin cells, unclogs pores, and promotes a smooth, even complexion, allowing youthful, new cells to reach the skin's surface.
KEY BENEFITS
Gently exfoliates & removes dead skin cells
Contains calming, anti-inflammatory ingredients
Assists in cellular regeneration
Suitable for all skin types.
For All Skin Types.

Exfoliating helps remove flakey skin and wards off future breakouts by clearing out the sebum and dead skin cells in the pores. By exfoliating 1-2 times a week, the skin has a chance to breathe and bring forth healthy, new skin cells. A consistent exfoliating routine can also help improve skin elasticity and overall texture.

1 oz / 28 g
Calendula

Calendula has anti-inflammatory, anti-fungal, and anti-bacterial properties that work together to improve the overall appearance of skin. The oil can accelerate the soothing of wounds and infections, and reduce redness, swelling, and bruising. It's also commonly used to target acne and eczema, and can provide pain relief from dermatitis.

Rose Clay

Rose clay provides a gentle exfoliation, removes toxins from the skin, improves circulation, and reduces irritation and inflammation. It is perfect for all skin types.

German Chamomile

German Chamomile has anti-fungal and anti-inflammatory properties. It penetrates deep into your skin to soothe irritation, burns, bruises, and other skin conditions. Its scent also assists in lifting mood and reducing anxiety.

Full Ingredient List

*+Avena Sativa (Oat) Powder, Kaolinite (Rose Clay), Rosa Centifolia (Rose) Fowers/Powder, *Calendula Officinalis (Calendula) Flower Powder, *Aloe Barbadensis (Aloe Vera) Powder, *Lavandula Angustifolia (Lavender), *Matricaria Recutita (German Chamomile) Flower Powder, *Citrus Aurantium Bergamia (Bergamot) Peel Oil, *Citrus Limon (Lemon) Peel Oil

*Organic Ingredient/Ingrédient Biologique +Gluten Free; however, it may come from a facility where gluten is processed. Sans gluten; cependant, il peut provenir d'une installation où le gluten est transformé.
How to Use

AS EXFOLIATOR: Combine 1 TBSP with water in hands to create a watery paste. Massage gently onto face in circular motions. Rinse clean with warm water. Use 1-2 times/week or as needed. If you notice your skin is becoming more inflamed, or you see more acne, reduce to 1 time per week and remember not to scrub too hard.

AS A MASK: Leave the mixture on your face for 5-7 min and gently rinse off with warm water.
Pigment + Scent Variation

With natural ingredients, variations in viscosity, scent, or color are possible. These will all vary from batch to batch; however, we do our best to ensure this doesn't happen. Natural ingredient harvests are not identical and can cause variations in the final products. Because we use the freshest natural ingredients possible, we do not source bulk quantities of ingredients at any given time. This means that our ingredients and products are inherently mutable as they are subject to changes in nature.
Choose options
Spa in a jar!
I love using this as a quick cleanser sometimes. But my favorite way to use it is as a mask during a nice hot bath—it's like a spa treatment on a budget (since a little bit goes a long way). Highly recommend!
Amazing
This is my all time favorite product! I struggle with hormone acne. Using this weekly gives my face a bright and toned appearance. I love how soft and clean my skin feels each the I use this mask! It's totally worth the price tag and one jar will last you a long long time.
Amazing facial cleanser!
I've only used this 3 days in a row, and I've already noticed that my face feels smoother and cleaner after I used it! I have weird combination oily/dry acne-prone skin, and I was nervous about using this as a cleanser, and it doesn't dry out my skin-in fact, it actually moisturizes it! Even though wS skincare products don't make my face super-oily overnight, when I use this micro-cleanser the next morning it strips any of my natural oily residue away! It's also very soothing to me as well. :)
All time favorite face mask
I am a long time lover of face masks and this has become my absolute favorite! My face feels soooooo clean and SOFT after using it. The consistency is very different from masks I was used to, as its kind of chunky and pretty messy - but don't let that scare you off! It is really easy to use and just so much more gentle than anything I had ever used before. I especially like putting it on before I shower and washing it off in there! I also love that it comes dry and you mix it yourself because it lasts so long and doesn't get crusty in the container like others I've had.