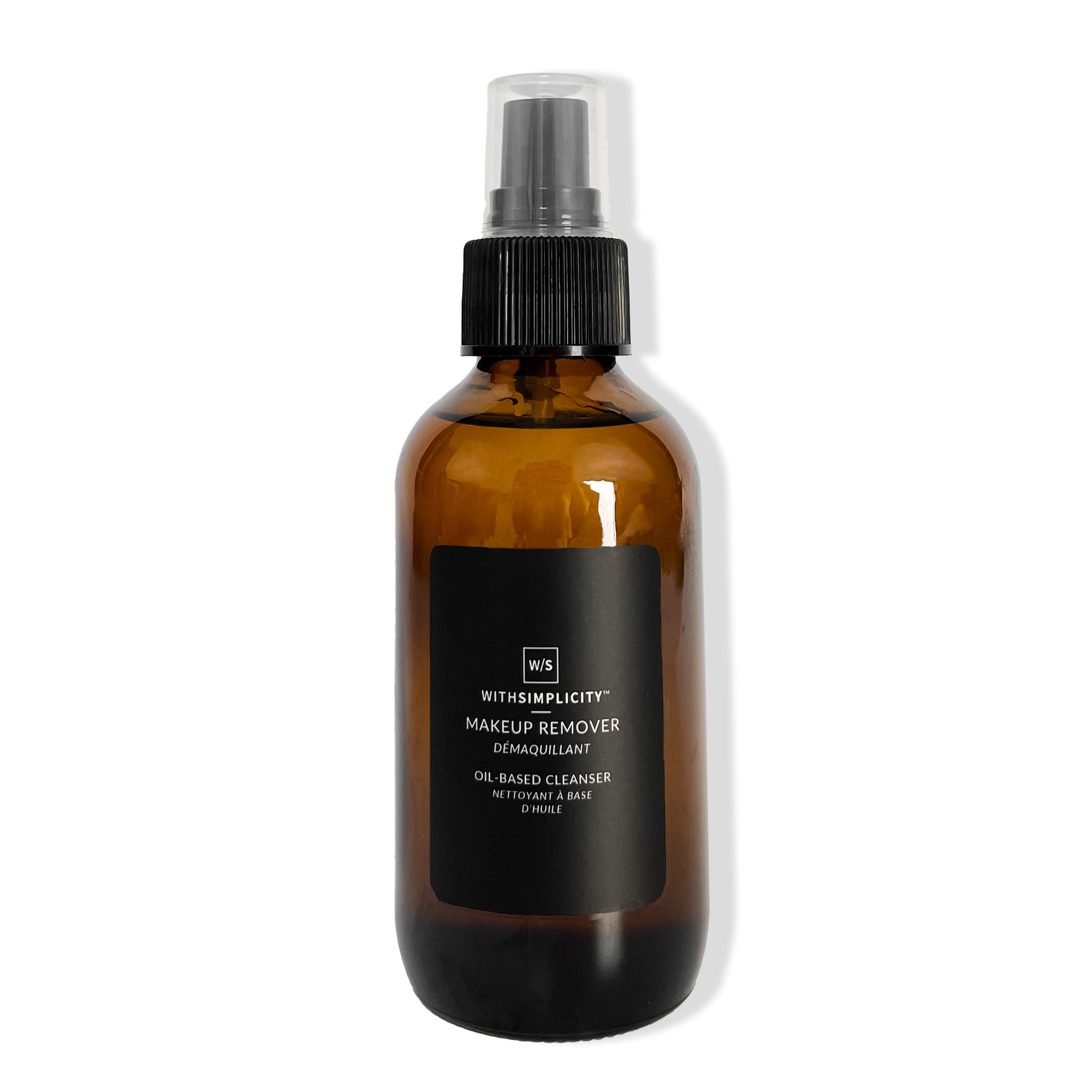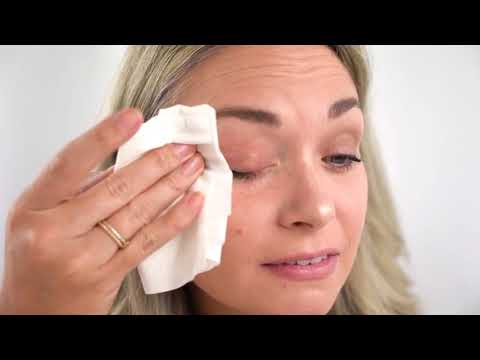 Makeup Remover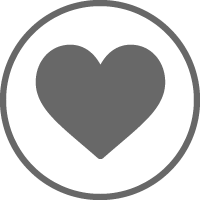 Cruelty Free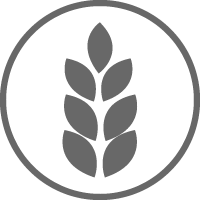 Gluten Free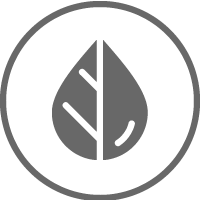 Sulfate, Paraben & Phthalate Free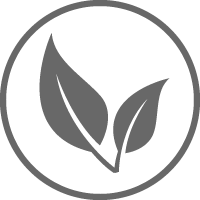 Vegan
Made in USA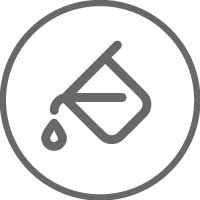 Dye + Artificial Color Free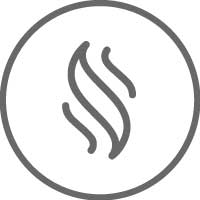 Fragrance Free
Sale price

$26.00 USD
Regular price
(/)
---
Our gentle, all-natural, oil-based formula effectively removes makeup, dirt, and impurities without stripping your skin of its natural oils. Sweet almond oil and jojoba oil work together to hydrate and soothe your skin while effectively removing even the toughest of makeup. Additionally, chamomile and lavender essential oils calm the skin, leaving you feeling refreshed and rejuvenated.
Suitable for all skin types.
For All Skin Types.

Before cleansing, gently remove all makeup with our oil-based remover infused with oils that nourish and strengthen the skin without clogging pores. For an extra deep cleanse, wash your skin first with the Makeup Remover, rinse, and then cleanse again with one of our Foaming Face Washes. Directions under "How To Use".

4 fl oz / 120 ml
Vitamin E

Vitamin E is an antioxidant derived from sunflower, which helps to ward off damage to skin done by free radicals. It safeguards against environmental stressors, moisturizes and strengthens the skin, and serves as an effective barrier against damage done by the sun.

Safflower Oil

Safflower Oil applied topically soothes the skin, provides pain relief, reduces inflammation, and moisturizes. It is noncomedogenic, meaning it doesn't clog pores, and can be used to combat acne and blemishes.

Sweet Almond Oil

Almond oil is rich in Vitamin A, Vitamin E, omega-3 fatty acids, and Zinc. Together, these vitamins and nutrients stimulate the production of new skin cells, smooth fine lines and wrinkles, create a barrier against UV rays, help reduce the damage caused by the sun, ward off premature aging, and soothe acne and other facial scars.

Full Ingredient List *Caprylic/Capric Triglycerides (Medium Triglycerides) (Fractionated Coconut Oil), *Carthamus Tinctorius (Safflower) Seed Oil, *Prunus Dulcet (Sweet Almond) Oil, Tocopherol (Vitamin E) Oil, Helianthus Annuus (Sunflower) Seed Oil *Organic Ingredient/ Ingrédient Biologique
How To Use

Apply 1-2 pumps to cotton round and use to remove makeup. Finish by washing your skin with a face wash.

How to Double Cleanse:

STEP 1: Cleanse with our Face & Eye Makeup Remover to remove makeup, any tenacious formulas from SPF, and dirt and oils that settle on the skin throughout the day. Even if you aren't a makeup wearer, double cleansing is still recommended to help remove daily impurities. Rinse your face with warm water

STEP 2: Cleanser again with one of our Foaming Face Washes. Rinse your face with warm water and pat dry with a clean towel. Don't rub the towel over your face, as this can cause unintentional micro-exfoliation, leading to irritation and redness.
Pigment + Scent Variation

With natural ingredients, variations in viscosity, scent, or color are possible. These will all vary from batch to batch; however, we do our best to ensure this doesn't happen. Natural ingredient harvests are not identical and can cause variations in the final products. Because we use the freshest natural ingredients possible, we do not source bulk quantities of ingredients at any given time. This means that our ingredients and products are inherently mutable as they are subject to changes in nature.
Choose options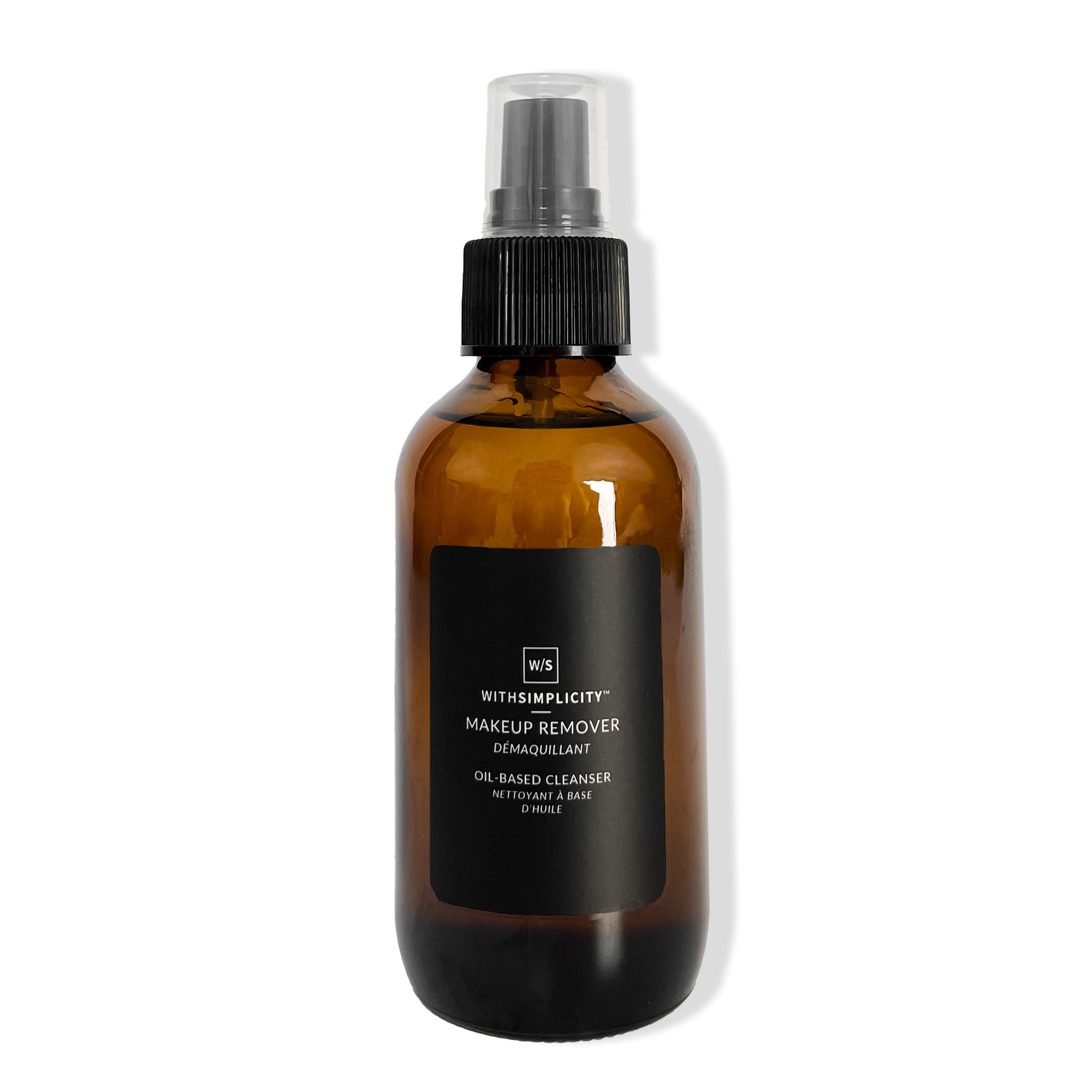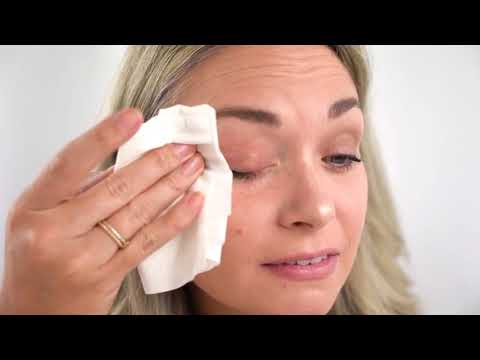 Makeup Remover
I love the way this feels and takes off my makeup. I especially like the good, clean products in it.
Gentle and effective
This is a wonderful, effective makeup remover that's very gentle! I use this and then wash my face with the face wash.
Solid option
Love this makeup remover for removing everything except mascara in my experience. Amazing what it is able to get off your face!
Wow!
I've never used makeup remover before, and after reading the blog post about double cleansing I decided to give this a try (washing off my eyeshadow with water doesn't cut it). The first time I used this was mind-blowing! Not only did it remove ALL my eyeshadow, when I used it as a cleanser it left LESS oil and dirt on my face after using my toner! As I also have oily/acne-prone sensitive skin, I'll probably be using this 3-4x a week, even if I don't use it as a makeup remover. 🤩
So smooth
A little goes a long way with this make up remover. I love how soft and smooth my face feels after using this.